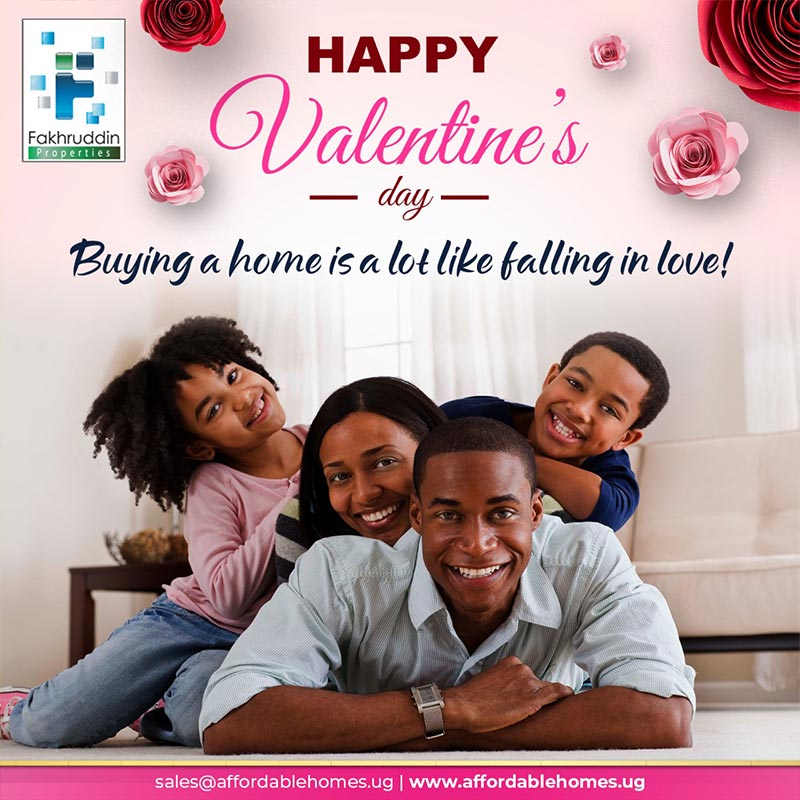 A Home – The Best Valentine's Day Gift
The image of a beautiful marriage is a good life spent together in a comfortable home. Undoubtedly, a home is the edifice of any secure relationship. Many young couples in Kampala, Uganda, realize that and instead of investing thousands of shillings in a lavish and exorbitantly priced wedding, have turned to buying a beautiful luxury apartment to start of their newly wedded lives.
After all, is there a more concrete token of your love for your wife than a dream home in Kira, one of the most upcoming localities in Kampala, the garden city of Africa.
When a young couple, in the throes of love, imagine their life together, they have dreams of a striking, modern home which they can decorate lovingly together to create beautiful memories. An excellent option is a Bella Rosa Homes which is taking shape and is available in 2&3 bedroom options, a sprawling modern building complex which offers 48 apartments incorporating the ultimate in sophisticated living.
When a newly married couple plan a family, they desire a home which will provide them safety and security as well as a cheery, spacious place for their children to play among the many other amenities the property boasts of.
As a young couple, a modern club house with a gym, swimming pool and deck in an apartment complex like Bella Rosa Homes by Fakhruddin Properties, Uganda, is a much coveted element when choosing a property.
This Valentine's day, ignore the frivolous gifts that have been associated with Valentine's Day. Instead, surprise your beloved with a gift she will never forget – a luxury apartment which will boast of the every facility she has dreamed of sharing with you and your new family to create unforgettable memories