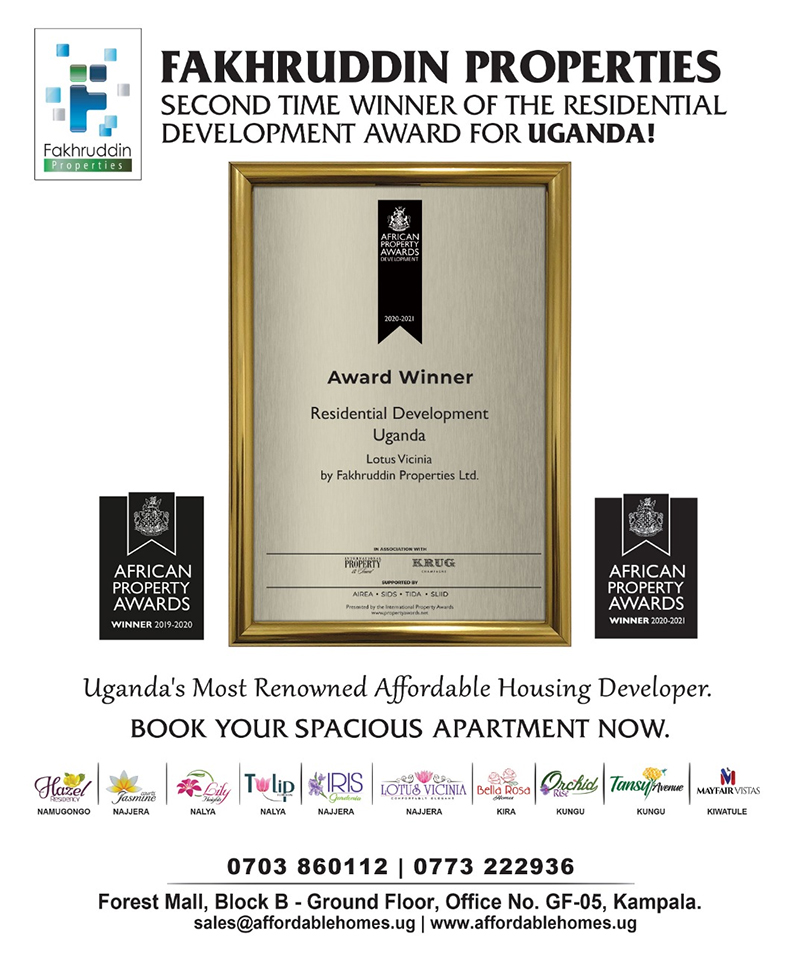 Awards allow a company to gain credibility in the local and international market. Be it the realm of advertising, banking, medicine, education or construction, an award allows one organization to stand in line with companies in the same business and be able to judge objectively where it stands. This allows for opportunities to improve and a credible third party endorsement infuses confidence in the staff as well.
The most vital result is opening avenues to new clients and an incredible opportunity to network with related companies and make lasting contacts. Also the trust a reliable award nurtures is something which is intangible and priceless.
Fakhruddin Properties is humbled to have been chosen as a winner for the second time of the Residential Development Award for Uganda with the Lotus Vicinia project in Najjera.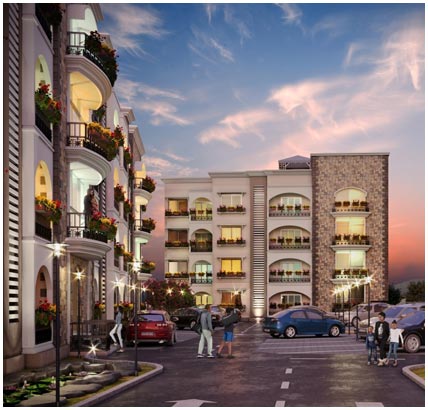 Fakhruddin Properties values immensely being hailed as Uganda's most renowned affordable housing developer and takes this moment to thank all its stakeholders including its valued clients, architects, engineers, builders, labourers, marketing team and office staff.
Fakhruddin Properties takes this opportunity to thank International Property Media Ltd – United Kingdom, for bringing together the key players in the residential market including leading developers, landlords, contractors, investors, agencies and local authorities in Uganda.