The location of your home speaks volumes about your lifestyle and social status and broadens the outlook of your future generations. Today's modern families also want the convenience of schools and the workplace at a practical distance and do not have the patience to drive for miles to get to a shopping mall or recreation area. This is the reason why the younger generations of families who had lived for decades in the suburbs are now looking to invest in the area which falls under KCCA. The KCCA leads from the front to build bridges for development. The area is not just elite but a deed of a home in such a locality is a sound investment for generations, securing their prosperous future.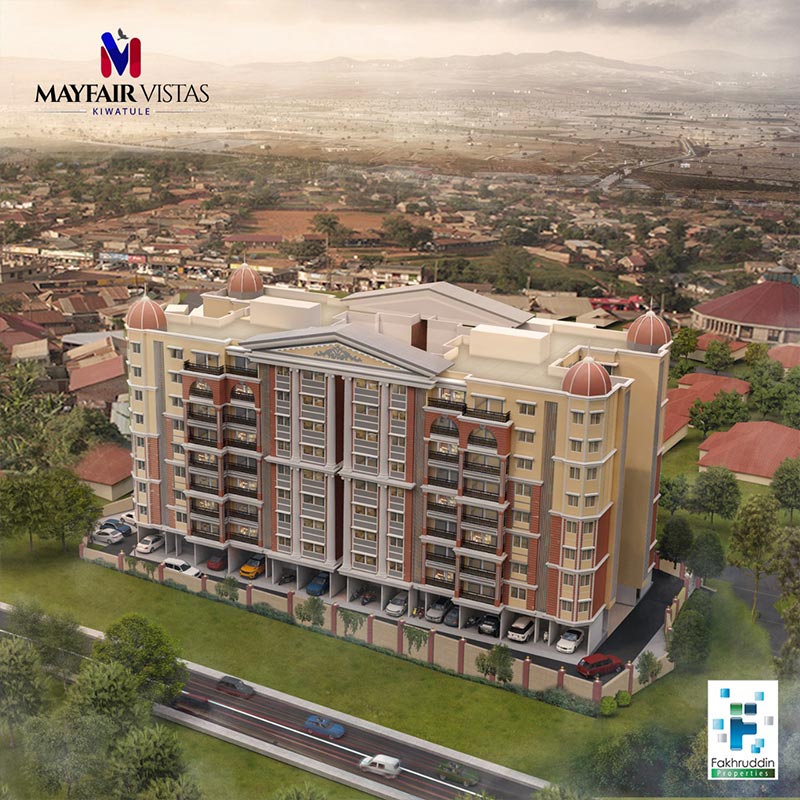 The Mayfair Vistas project by Fakhruddin Properties, Uganda is in the heart of the KCCA, off the Kampala Northern Bypass Highway and offers the safety of the Kiwatule Police Station. It promises to stand out as a sprawling building complex of eight floors. With an imposing façade built along graceful neo-classic architectural style, it offers 68 apartments incorporating all aspects of sophisticated living. These include a swimming pool and relaxation deck along with a kids pool and a playground coupled with a state-of-the-art fitness gym with changing rooms and a club house in the heart of the complex.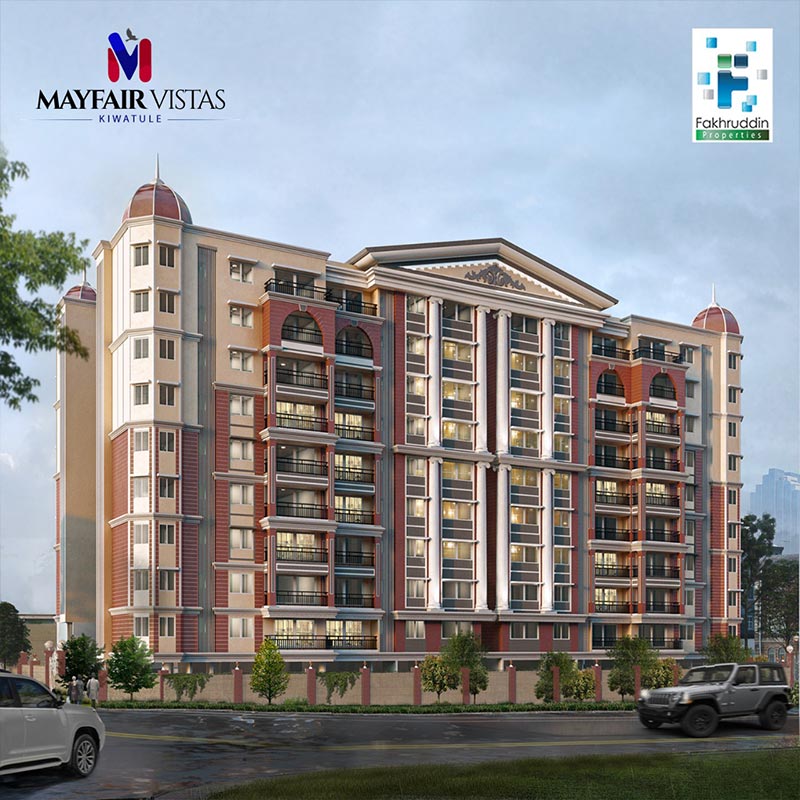 Back-up generators and elevators, a refuse area for garbage, dedicated parking for each resident and visitors, ensuring practicality and convenience. Fakhruddin Properties stands out in the UAE and now in Uganda and the UK as they bring luxury living to prime locations. Visit the Fakhurddin Properties website or book a tour of the Mayfair Vistas site if you are interested in investing in the worthiest of locations in Kampala.