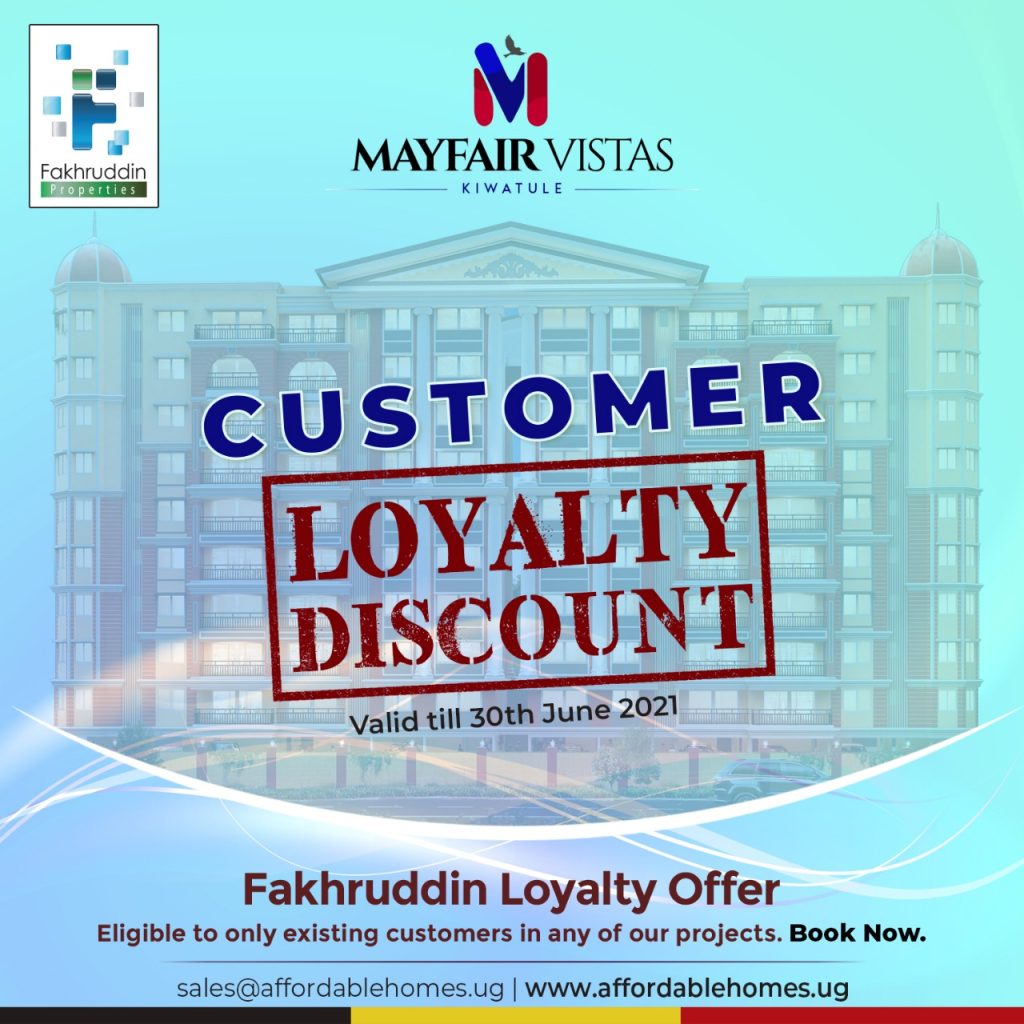 Fakhruddin Properties has established a name for itself in Kampala, Uganda, building upon the decades of experience in construction and real estate in the UAE and UK. In the past eight years, the company has 9 completed projects to its credit including Lotus Vicinia which won the African Property Award for the year 2020. Projects like Jasmine Courts, Lily Heights, Hazel Residency and Orchid Rise are completely sold out. The reason for the success of these apartments has been an affordable luxury which every family covets.
The most recent venture which promises to surpass the luxuries and facilities of all its predecessor projects is Mayfair Vistas in Kiwatule, Kampala. With an imposing façade built along graceful neo-classic architectural style, it offers 68 apartments incorporating all aspects of sophisticated living in a prime location. For this particular venture, Fakhruddin Properties gives its loyal clients the opportunity to get a loyalty discount.
There are many instances of our valued investors who choose to invest in multiple projects. The reason they express interest and keep abreast of our latest ventures is customer loyalty built upon the pillars of satisfaction and trust. They know that an association with Fakhruddin Properties will ensure value for money and timely possession.
A few of our Lotus Vicinia clients displayed interest in Mayfair Vistas and are thrilled to avail an incredible discount offer exclusively for clients who have previously purchased our homes. Visit our website and book a site visit and we will share our plans for Mayfair Vistas – a home which will promise you a legendary lifestyle.